Platform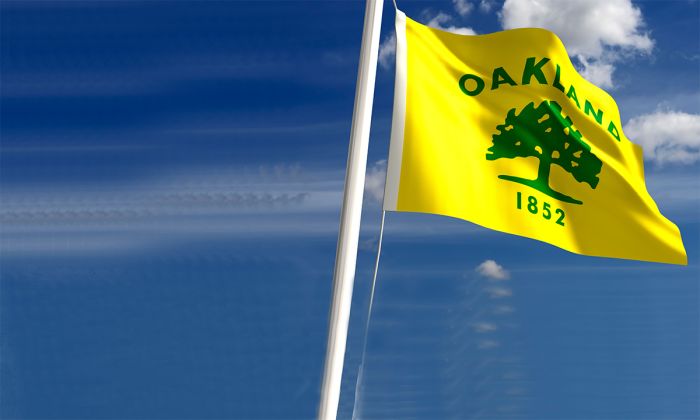 Natasha Middleton knows Oakland needs leaders who solve problems, not politicians who create them. That's why, as a community leader, policy expert and mother, Natasha always brings people together to make real progress:
Natasha is a leader in efforts to reduce crime and delinquency among at-risk youth – working collaboratively with law enforcement, community-based organizations, elected officials, and local leaders.
Natasha worked with Neighborhood Crime Prevention Councils, the mayor, councilmembers, law enforcement and others to help ensure the success of vital public safety programs.
In addition, as a Commissioner, she made recommendations and reviewed programs, reports and evaluations funded through Measure Z: The 2014 Oakland Public Safety and Services Violence Prevention Act.
Natasha co-organized the Feed the People Burritos Project to share healthy, home-prepared food with homeless people in Oakland.
Natasha brought parents and educators together at her son's school – Montera Middle School – to raise funds for important programs that help students succeed.
Natasha has teamed up with emerging leaders to increase the number of women elected and appointed to office in California.
As our next city councilmember, Natasha will bring people together to make real progress on safety, housing and opportunity – for District 6 and all of Oakland.
Everyone deserves to feel safe and secure at home, work and play. Natasha's plan includes:
Safer streets and neighborhoods:

Identifying and removing abandoned vehicles from our neighborhoods
Expanding efforts to fight illegal dumping, including incentives for local transfer stations to increase pick-ups, increasing participation in the bulky waste collection program, improving the efficiency of cleanup efforts and getting smarter about identifying violatersv
Adding Neighborhood Crime Prevention Councils to neighborhoods without one
Improving safety for transit riders and drivers
Expanding beautification efforts in District 6
Addressing blight and reducing the number of empty lots
Promoting more neighborhood/after school activities and summer gatherings every weekend in parks and frequent local gathering spots

Safer communities:

Stepping up efforts to fight human sex trafficking, including adopting a zero tolerance policy for perpetrators and buyers of sex to control the demand, improving awareness efforts and coordination with community-based organizations, OUSD, NCPCs, OPD, parent teacher organizations and school principals
Increasing food security by promoting District 6 as a location for more farmer's markets and grocery store options

Safer homes:

Increasing fire safety by ensuring adequate mitigation efforts during seasonal fire risks
Ensuring those homes/schools affected by lead are receiving adequate support and responses
If our leaders put aside the distractions and focus on moving District 6 forward, we won't have to wait for more opportunity; we can make it happen ourselves by investing in our people and creating a vibrant community in which small businesses can thrive. Natasha's plan includes:
Investing in people

Adding more community and learning centers with proven afterschool and tutoring programs
Supporting cultural centers such as the Black Cultural Zone
Fostering partnerships with schools, businesses and Labor to create more opportunities for job training and increasing youth employment
Attracting more community-based organizations to locate in District 6 so that important services are more accessible to local residents
Making District 6 a model for equity-based entrepreneurial opportunities (we need more Red Bay Coffee locations in D6). Actively working to promote equity in emerging opportunity industries such as cannabis dispensaries

Helping small businesses

Helping existing small businesses in District 6 grow
Improving the Business Sustainability Program to help small businesses survive disruption and loss of revenue from construction of the Bus Rapid Transit Line on International Boulevard
Actively promoting District 6 as a place for new small businesses
Actively promoting District 6 as a potential community, tech and innovation hub
Increasing the number of business improvement districts, which will lead to more jobs and vibrant and viable communities
Actively coordinating with all chambers of commerce, neighborhood groups and the business community for input and workable solutions
The human cost and public health consequences of homelessness in Oakland continue at crisis levels. Meanwhile, seniors continue to be pushed out of their homes and families and continue to be priced out of our neighborhoods.
As our next District 6 councilmember, Natasha will fight for more attention to the immediate needs of our district and push Oakland to use its leverage to make real progress on longer term, regional solutions. Natasha's plan includes:
Actively coordinating the handling of immediate needs in District 6 Instituting a weekly homeless count for District 6 so that we can address immediate needs
Increasing outreach services to homeless people and improving coordination with county, city and community-based organizations
Providing adequate housing options for homeless people – temporary and more permanent options – instead of shifting them from one encampment to the next
Working with community colleges, Mills College, senior organizations and groups such as Causa Justa to develop more affordable housing options for students and the working poor
Actively promoting District 6 as a prime location for workforce housing
Working with our regional and state leaders and partners to push for smart, regional solutions to the housing crisis.